D2C SURVEY REPORT
Generational shifts in marketing preferences
Did you know that 96% of consumers feel loyal to a brand? And that 84% engage with brands they are loyal to when they receive communications from them? These are just a few of the many takeaways from our latest market research. Your customers are ready to hear what you have to say – learn how to capture their attention.
Download your copy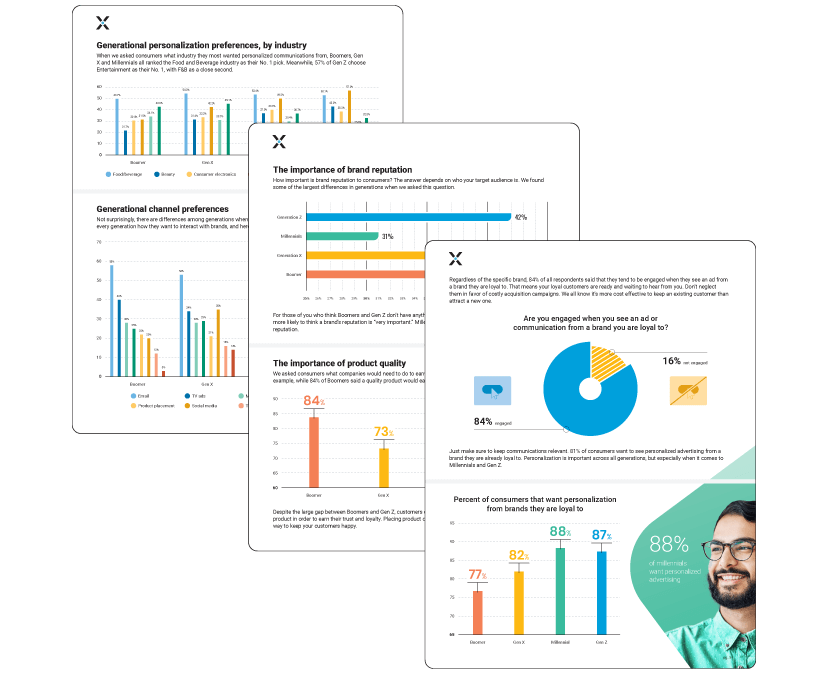 Meet Mark, Lydia and Joni
They are your customers. Our data and data-driven agency skills are here to help you connect with them.
Retiree, grandfather, golfer
"I'm transitioning to the next stage of my life – and I need guidance to navigate Medicare and my prescription options."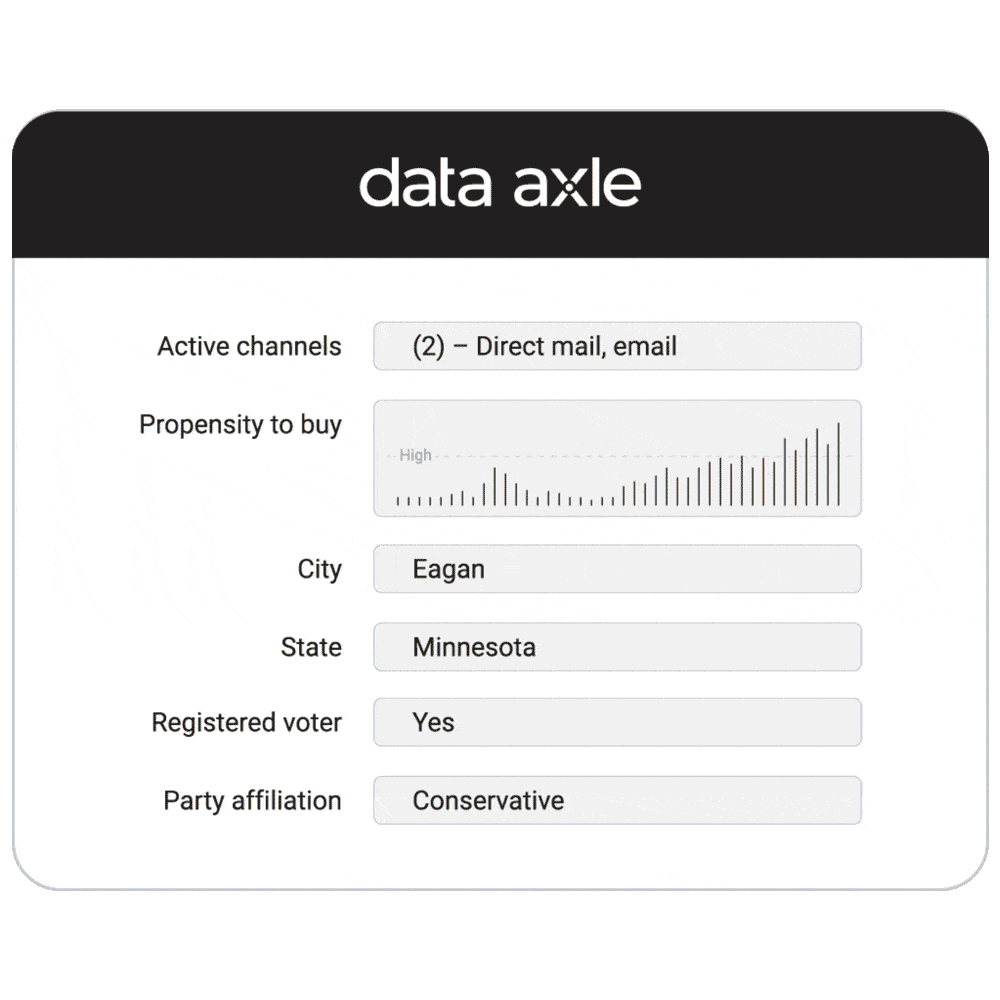 Optimize your annual enrollments marketing
From data, analytics, strategy, creative, to cross-channel execution, our deep experience in the healthcare space combined with in-depth consumer knowledge creates compelling campaigns that spread awareness of your offerings. We also offer unique solutions for helping you manage the annual enrollment period.
Learn more
Single mom, 2 children, businesswoman
"I want to start my own consulting business. But I'm worried the cost of healthcare for myself and my children will be too costly."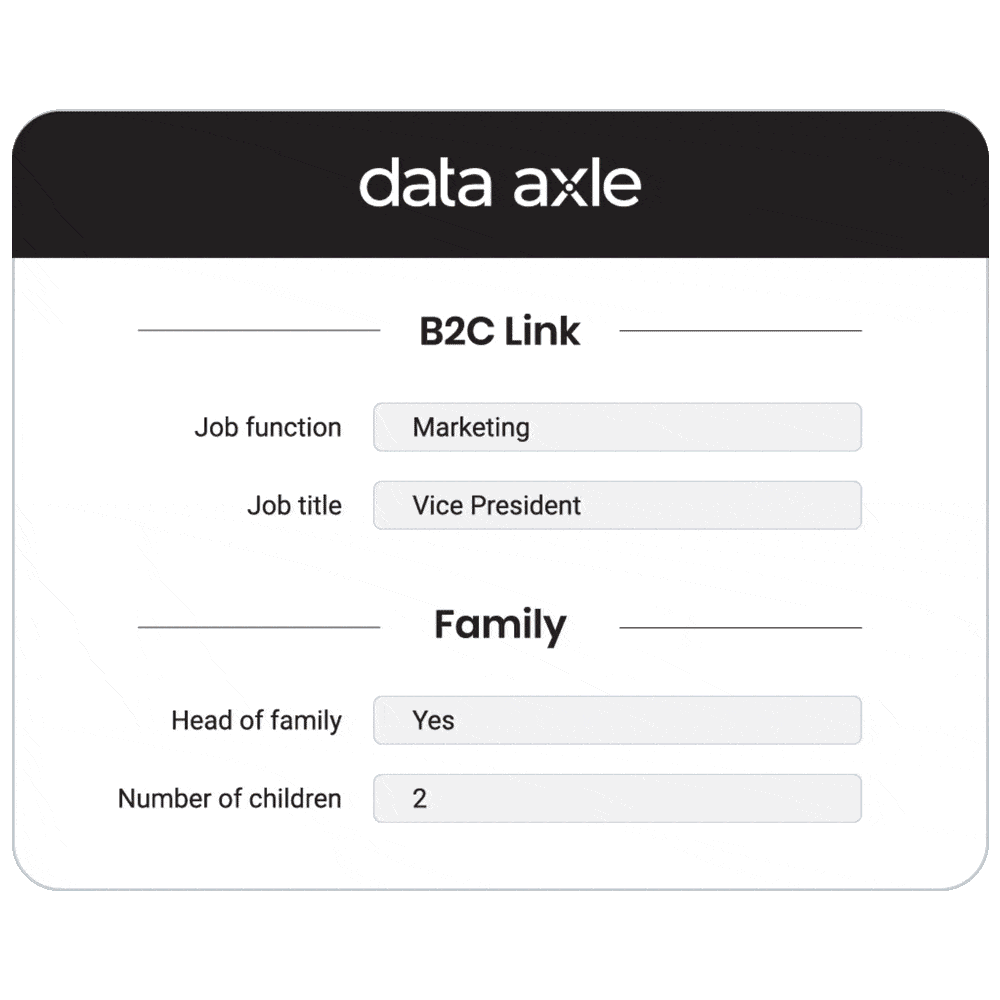 Newlywed, IT professional with a passion for travel
"As a freelancer, finding the right insurance is tough. I need to get a low-cost option that will still provide comprehensive coverage."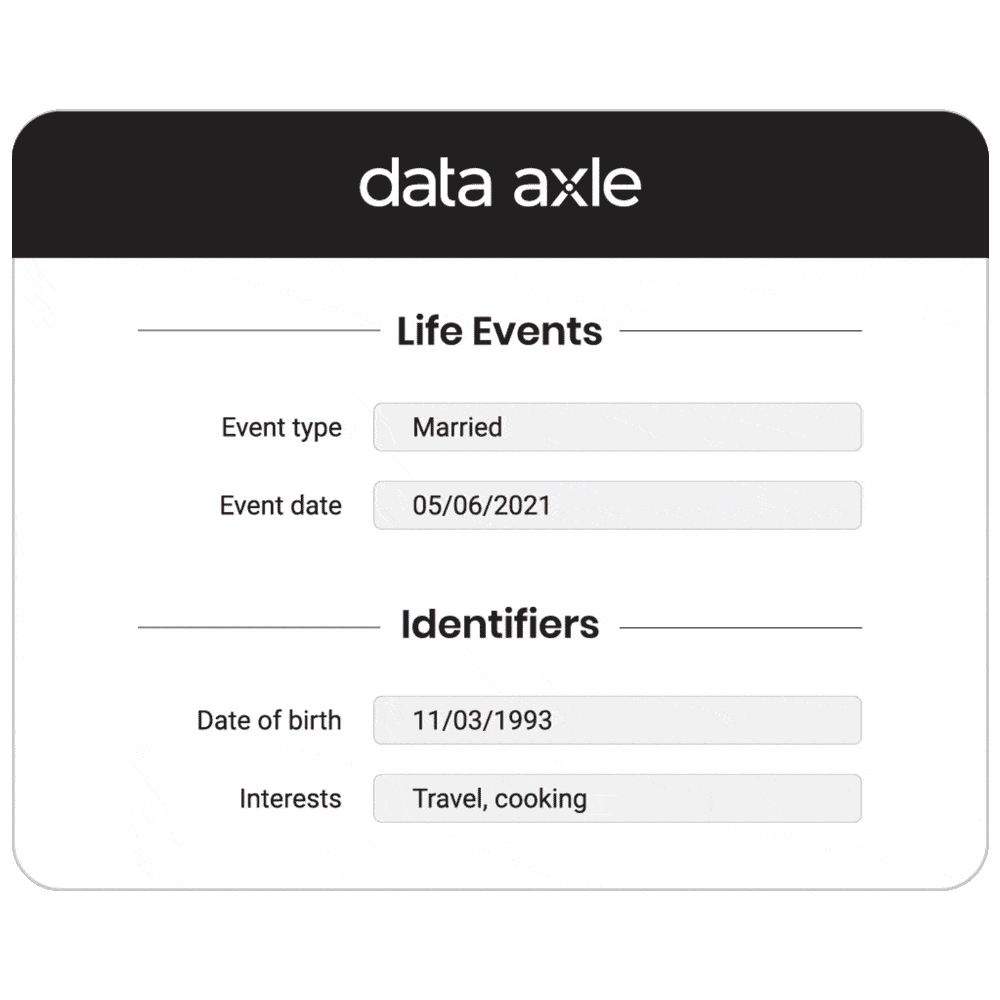 We're Data Axle
We're here to provide you with the data you need to guide your decision-making process. A little about us:
We come prepared with 45+ years of experience under our belts

We've designed D2C strategies for dozens of industry leaders – from healthcare to technology to CPG

We drive acquisition and retention strategies for 20 of the largest U.S. healthcare insurance companies
We have over 900 audience segments and track 5 life event sets
Our data spans 319M US consumers, 11M Canadian consumers and tracks 1B consumer transactions a month

 

From online enrollments to customer loyalty programs and shifting from product-based to customer-centric marketing, we've covered every aspect of D2C